The new 2020 action-adventure video game Mafia: Definitive Edition has tunes of Leo Robin to fill your ears — "Beyond the Blue Horizon" and "Thanks for the Memory"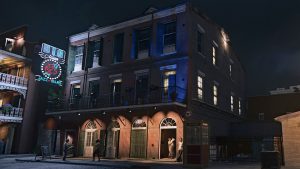 Mafia: Definitive Edition is a 2020 action-adventure video game, developed by Hangar 13 and published by 2K Games. A remake of the 2002 video game Mafia, it is the fourth main installment in the Mafia series. Set within the fictional city of Lost Heaven, based on Chicago  during the organized crime 1930s era, the story follows the rise and fall of taxi driver turned mobster Tommy Angelo within the Salieri crime family. Mafia: Definitive Edition will make you feel right at home in the prohibition-era Midwestern city of Lost Heaven with jazz music from that era. 
Mafia: Definitive Edition recaptures the mystery of this crime and corruption period with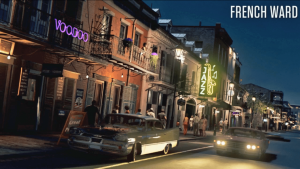 precision in its weapons and vehicles, but it doesn't stop there. The songs will pull you back into the era as well which features jazz greats such as Duke Ellington, Louis Armstrong, Django Reinhardt, Lionel Hampton and several other iconic jazz musicians. There are a couple of classic hits composed by Ralph Rainger with lyrics by Leo Robin to transport players to the unique time and place of Lost Heaven including "Beyond the Blue Horizon," performed by Jeanette MacDonald and the Rounders, and "Thanks for the Memory," performed by Mildred Bailey.
The game was released for Microsoft Windows, PlayStation 4 and Xbox One on September 25, 2020, both individually and as part of the Mafia: Trilogy pack, which also includes remastered versions of the second and third games. Upon release, it received favorable reviews from critics, with praise for revitalizing the story, performances, and graphics. 
From the soundtrack of Mafia: Definitive Edition, here is a sample of the jazz tunes with Mildred Bailey singing "Thanks for the Memory" to transport you back to the era.