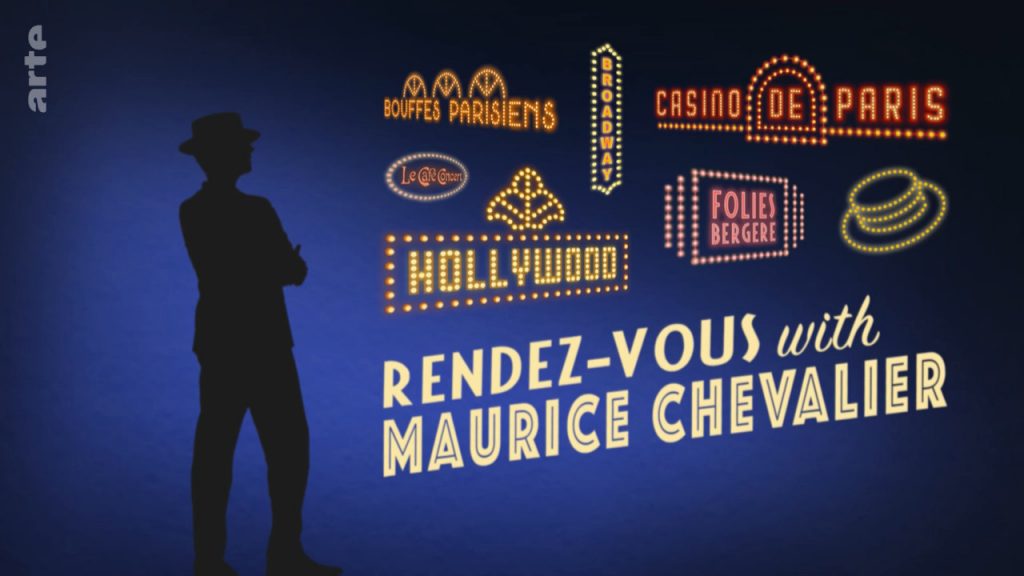 The Documentary Film Rendez-Vous With Maurice Chevalier Shows The Legendary Frenchman Traveling To America To Star In His First Hollywood Film And Singing "Louise," Which Would Become A Jazz Standard
French artist Maurice Chevalier (1888-1972), a legend of stage and screen, was an accomplished singer, actor and entertainer, who embodied the charm of his native Paris throughout a decades-long career that brought him fame in Europe and America and left for show business history a vast repertoire of masterful classic songs and captivating film performances. The legendary Maurice Chevalier is known as "the man in the straw boater." A whimsical chanteur, star of the musical stage, actor and funny man who was "beloved of the ladies", he was the very epitome of Parisian charm in the eyes of the world, as famous as the Eiffel Tower.
Fifty years after he left us on January 1, 1972, the extraordinary story of a boy from Paris' working-class Ménilmontant district at the end of the 19th century making it to Hollywood's red carpet deserves to be revived. The main objective of this film, produced by ARTE and Éclectic Production and directed by Cyril Leuthy, is to breathe life back into the dignity and hidden depths of a somewhat remote, mythical figure.
The film is made in the image of his eternal smile — lively, cheerful, brimming with colour and cartoon wit. It is in Ménilmontant, with its street-art vibe, that the enduring relevance of his heritage is refreshed: "my will live on as a vote of encouragement for kids living in poverty. It shows that they don't have to let themselves be paralysed by their inferiority complex, that they can get ahead without being afraid, that all they need is courage, common sense and to show willing." Thanks to his expansive memoirs (Mémoires), it is Chevalier himself who tells part of his story, how he started out aged only 12 on meeting the legendary French actress and singer, Mistinguett, living through two world wars.
Drawing on an indulgent repertoire of 500 titles, the film is like a sumptuous and joyful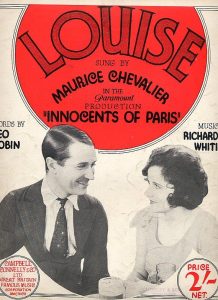 orchestration: there are enduring songs like "Louise" "Valentine," "Prosper," "Dans la vie faut pas s'en faire," and also tunes that transport the spectator back to the Belle Époque, the great music hall revues of the Roaring Twenties or the bewitching early musicals of Lubitsch. When talkies arrived, he went to Hollywood in 1928, where he played his first American role in Innocents of Paris. The documentary film Rendez-vous with Maurice Chevalier shows the legendary Frenchman traveling to America to star in his first hollywood film and singing "Louise", which would become a jazz standard.