Sky's Original Dark Comedy Drama series I Hate Suzie features "Bye Bye, Baby"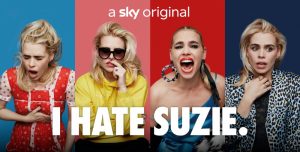 Sky's original dark comedy drama series I Hate Suzie was created by Lucy Prebble and Billie Piper and produced by Bad Wolf in association with Sky Studios, with Prebble serving as showrunner. All episodes were written by Prebble and most were directed by Georgi Banks-Davies. The show marks the third collaboration between Prebble and Piper, who previously worked together on Secret Diary of a Call Girl (2007–11) and The Effect (2012). The series premiered in the U.K. on Sky Atlantic and NOW TV in August of 2020 and it made its US debut on HBO Max on November of 2020.
I Hate Suzie follows the life of actress Suzie Pickles (Piper) whose life is thrown into turmoil when her phone is hacked and compromising photographs of her are leaked. The viewers see the unraveling of its main character's life in eight sharply drawn episodes, each named, more or less, after a stage of grief: "Shock," "Denial," "Fear," "Shame," "Bargaining," "Guilt," "Anger," and "Acceptance." Suzie Pickles is a former teenage pop star and television actress.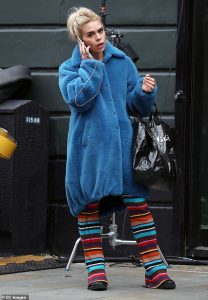 Suzie Pickles has her life upended after her phone is hacked and compromising photos of her are leaked. Suzie struggles to keep her marriage to Cob (Daniel Ings) together and protects her son Frank (Matthew Jordan-Caws). Meanwhile, Naomi (Leila Farzad), Suzie's manager and friend, attempts to keep her career afloat. When no one believes her claim that the sex photos are fake, Suzie parties while her family life hangs in the balance. During her stage of Denial, the name of episode 2 of season 1, the jazz standard "Bye Bye, Baby" is featured, which was reprised by Marilyn Monroe in the film Gentlemen Prefer Blondes in 1953.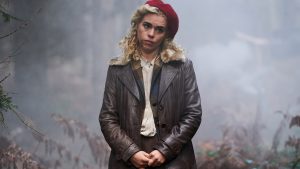 The series received critical acclaim from television critics for its writing, directing, and Piper's performance. It was recognized by several publications as one of the best television programs of the year. Writing for The Telegraph, Chris Bennion gave the show 5 out of 5 stars, stating "I Hate Suzie is a glorious mess of ideas, a potent, fizzing monument to the creativity of its makers." Kristen Baldwin in her review for Entertainment Weekly gave the series an "A" rating, calling it a "bloody brilliant exploration of modern womanhood" that "tells a wholly unique story about the liberation that comes from total exposure."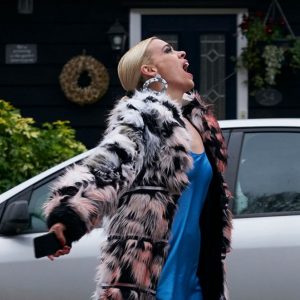 Lucy Mangan of The Guardian praised the collaboration between Prebble and Piper, calling the show a "wild ride that feels like an absolute gift." Sonia Saraiya of Vanity Fair wrote, "I Hate Suzie is a master class in tone… a portrait of vulnerability that bewitches not by prettifying itself, or making itself ugly, but instead with stark, unfiltered honesty." Ed Cumming of The Independent wrote, "Piper has a rare gift for eliciting sympathy… [w]hat emerges is a black-comedy-horror about female friendship, modern fame, and the impossibility of true privacy in a world where everyone has an online video camera in their pockets."