Six-time Grammy nominated artist Gerald Clayton new album Bells On Sand has two solo piano versions of the standard "My Ideal" to connote drifting moods during the solitude-induced pandemic period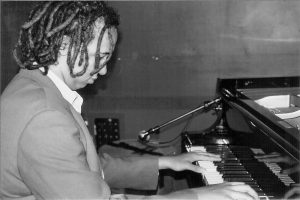 Six-time Grammy nominated artist Gerald Clayton returns with Bells On Sand, his ravishing second album for Blue Note Records. Recorded at Sam First in Los Angeles and Santa Barbara Sound Design.  The album features ten tracks of fresh orchestration and original music with contributions from mentor Charles Lloyd on saxophone, father John Clayton on bass, longtime friend and peer Justin Brown on drums, and new collaborator Maro on vocals. Together, they explore the impact and abstraction of time.
"Each musician on the record represents a different aspect of the axis of time and its shifting sands," says the acclaimed pianist-composer. "My father and Charles Lloyd, who has been a mentor figure to me, reflect new permutations of my past, and the lineage of elders who have shaped my development; Justin Brown, being my contemporary and musical brother, represents my present; and Maro represents the future—she is part of the next generation, and points to a brand new collaboration."
Clayton's desire to share more of himself with listeners and fellow artists wields heady influence over his musical choices and his thoughtful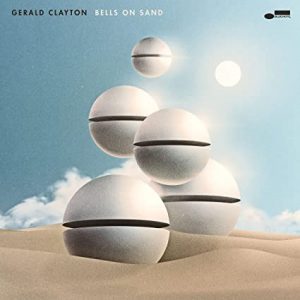 curation of the entire album. Bells On Sand honors Clayton's journey through solitude in 2020 with new originals, pieces by Catalan composer Federico Mompou and Gerald's uncle Jeff Clayton, as well as two stunning solo piano versions of the standard "My Ideal." The two solo renderings of "My Ideal," composed by Richard Whiting and Newell Chase with lyrics by Leo Robin connote drifting moods from the meandering swell of emotions during the solitude-induced pandemic period. For Clayton, their presence on the recording feels integral.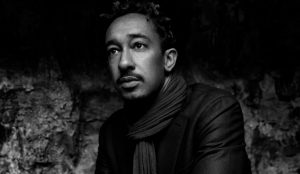 The pianist and composer formally began his musical journey at the prestigious Los Angeles County High School for the Arts, where he received the 2002 Presidential Scholar of the Arts Award. Continuing his scholarly pursuits, he earned a Bachelor of Arts in Piano Performance at USC's Thornton School of Music under the instruction of piano icon Billy Childs, after a year of intensive study with NEA Jazz Master Kenny Barron at The Manhattan School of Music. Clayton won second place in the 2006 Thelonious Monk Institute of Jazz Piano Competition.
Inclusive sensibilities have allowed him to perform and record with such distinctive artists as Diana Krall, Roy Hargrove, Dianne Reeves,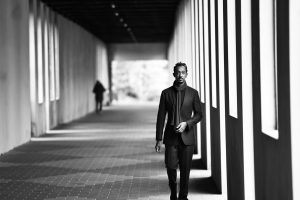 Ambrose Akinmusire, Dayna Stephens, Kendrick Scott, John Scofield Ben Williams, Terell Stafford & Dick Oatts, Michael Rodriguez, Terri Lyne Carrington, Avishai Cohen, Peter Bernstein and the Clayton Brothers Quintet. Clayton also has enjoyed an extended association since early 2013, touring and recording with saxophone legend Charles Lloyd.