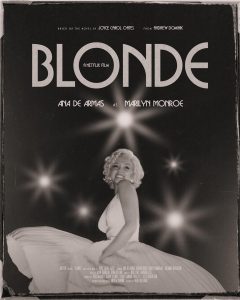 Netflix's Biographical Psychological Drama Blonde is a Fictionalized Take on the Life of Actress Marilyn Monroe underscored with the Music of Leo Robin including "Diamonds Are a Girl's Best Friend" and "Bye Bye, Baby"
Blonde is a biographical psychological drama written and directed by Andrew Dominik. Adapted from the bestselling 2000 novel of the same name by Joyce Carol Oates, the film is a fictionalized take on the life of actress Marilyn Monroe, played by Ana de Armas. Blonde reimagines the life of Marilyn Monroe, from her volatile childhood as Norma Jeane through her rise to stardom and romantic entanglements. As in Oates' 700-page book, the players in Monroe's life are all identified only by nicknames. Dominik's film adaptation is similarly steering clear of actual names, with Bobby Cannavale playing "The Ex-Athlete" Joe DiMaggio, Adrien Brody is "The Playwright" Arthur Miller, Caspar Phillipson stars as "The President" John F. Kennedy and Julianne Nicholson as Monroe's mother. Blonde will officially debut September 28 on Netflix.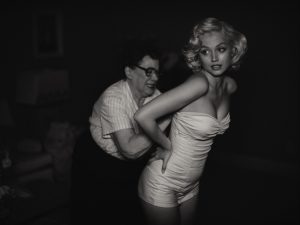 Blonde may, at first glance, appear to be a biopic, but Oates's 700 page tome is its source material, and the author has always been steadfast in her classification that the work is one of fiction. Controversially, the novel gets into the idea that Monroe may have been assassinated, as well. Speaking with Vanity Fair, Oates explained the allure of Monroe, describing her as Emma Bovary dropped in Hollywood. "Both are young women who have a very romantic and probably unrealistic vision of love," the author said. "Marilyn was so insecure, so demanding, that it was hard for anyone to love her or even help her. Many men, including her second husband, baseball player Joe DiMaggio, tried, though, before backing away, afraid."
Speaking to Netflix Queue about how the film was developed, de Armas said, "We worked on this film for hours, every single day for almost a year.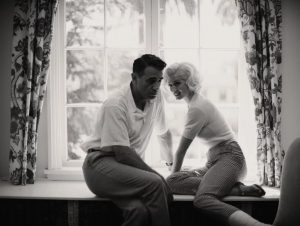 I read Joyce's novel, studied hundreds of photographs, videos, audio recordings, films—anything I could get my hands on. Every scene is inspired by an existing photograph. We'd pore over every detail in the photo and debate what was happening in it. The first question was always, 'What was Norma Jeane feeling here?' We wanted to tell the human side of her story. Fame is what made Marilyn the most visible person in the world, but it also made Norma the most invisible."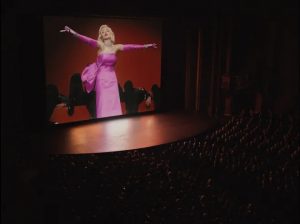 Director Andrew Dominik told Netflix's Queue that though the movie will, of course, feature memorable moments from Monroe's life—like her glitzy red-carpet premieres and the filming of classic films such as Gentlemen Prefer Blondes — the core focus will be on how the actress suffered from an immense amount of trauma that followed her throughout her career. In 1949, Leo Robin collaborated with Jule Styne, writing the score for the Broadway Musical Gentlemen prefer Blondes. The film featured songs from the smash hit including "Diamonds Are a Girl's Best Friend" and "Bye Bye, Baby."
As Dominik describes it, "The idea behind Blonde is basically it details a childhood drama, and mistaken ideas that she carries into her adult life, and she sees the world through the lens of those ideas. And they necessitate a split into a public self which can be loved, and a private self which has no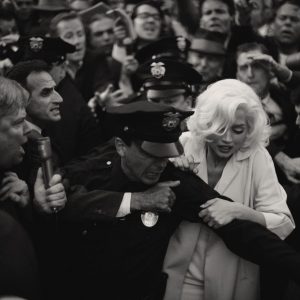 hope of achieving intimacy. She's not seeing the world, really; she's seeing herself… on a simplest level, it's about an unwanted child who becomes the most wanted person in the world and can't deal with all of that desire coming at them.
"She's deeply traumatized, and that trauma necessitates a split between a public self and a private self, which is the story of everyone, but with a famous person, that often plays out publicly, in ways that may cause additional trauma," Dominik said. "The film's very much concerned with the relationship with herself and with this other persona, Marilyn, which is both her armor and the thing that is threatening to consume her."
The first look at Ana de Armas as Marilyn Monroe sent the Internet into a tizzy when Netflix dropped the official trailer from  Andrew Dominik's Blonde on June 16. The first footage shows Monroe (de Armas) being attacked by paparazzi and quickly turning from crying to laughing before going onstage underscored with the iconic "Diamonds Are a Girl's Best Friend."
After seeing an early version of the film, the prolific author wrote on Twitter, Joyce Carol Oates, the author of the book on which the film is based, shared her reaction to the film after watching a rough cut in her tweeted "I have seen the rough cut of Andrew Dominick's [sic] adaptation and it is startling, brilliant, very disturbing, and perhaps most surprisingly an utterly 'feminist' interpretation." "Not sure that any male director has ever achieved anything [like] this."
Similarly, early feedback from Vanity Fair writer Sylvie Bommel seems promising; Bommel wrote, "I swear on the heads of all the blondes in my family, including myself, that Blonde is a film that 'got me on board,' to use the words of the critics of the show Le Masque et la Plume. Another way to say it: I was not bored for a minute of the 166-minute film." Dominik, for his part, teases an adaptation that promises to upend everything we know about Monroe. "The idea was to take stuff that we're familiar with, imagery that we're familiar with, and change the meaning of it in accordance with her drama," he said. "So it's like this uncomfortable déja vù thing where you're seeing stuff you've already seen before, but the meaning of it is wrong."