Jerrod Carmichael Comes Out in a Riveting Standup Comedy HBO Special Jerrod Carmichael: Rothaniel before a Live Audience with an Orchestra Playing "Easy Living" at the Legendary Blue Note Jazz Club in New York City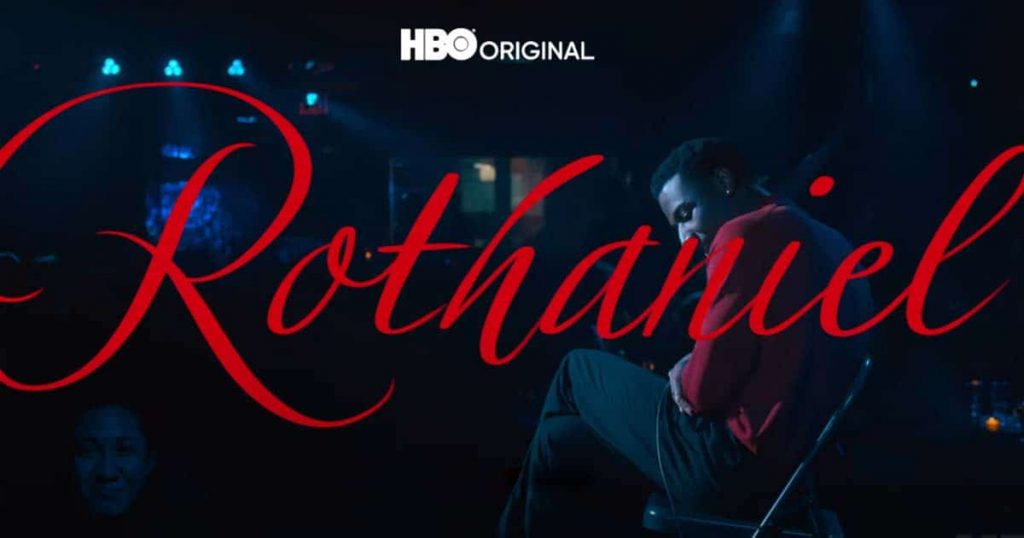 Jerrod Carmichael latest standup comedy HBO special Jerrod Carmichael: Rothaniel before a Live Audience Carmichael's premiered in February 2022 at the Blue Note Jazz Club in NYC. He spends an hour in conversation with his audience and himself. The theme is secrets: Those we tell ourselves, and those we tell about our origins. The part of the show that's made headlines is the fact that he's finally felt ready to come out to the world. "I'm accepting the love, I really appreciate the love," he says, to a round of applause and whoops of approval from the audience. In typical Carmichael fashion, he tempers the warm response with brutal honesty: "There's a lot that happens, coming out. Like I'm telling you guys, and I know, some of y'all – I see the Yankee fitteds, some of y'all are like, 'We at a gay show, bro?'"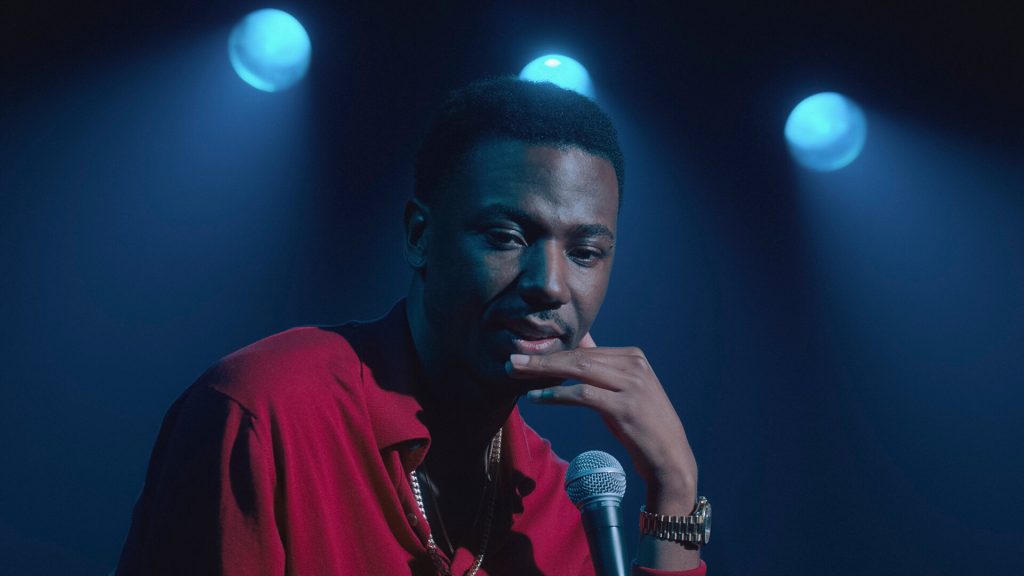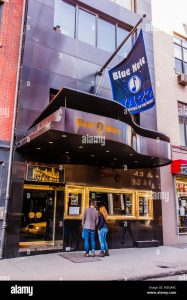 The special is a beautiful and perhaps unprecedented moment. Here he is, revealing a truth he'd spent a lifetime being terrified of confronting. Wearing a red shirt and perched on a chair for the entire performance, he appears looser and more vulnerable, his lanky arms more expressive and limber. To watch him unload this burden of secrecy in such a deliberate yet natural way is to understand he's conferring a distinct and profound level of trust and openness with his audience.
It's not a Q&A, but occasionally, someone in the crowd throws out a follow-up question in response to something he's said, and Carmichael just goes with it, pausing, taking it in, and then thoughtfully engaging with that query – a therapeutic call-and-response segment, as it were. Even if you weren't physically in the room with him the night of that performance, you feel a sense of intimacy you've never quite felt before with a comedian – and have felt with few other artists. The orchestra played the jazz classic "Easy Living" during the show.
Blue Note Jazz Club, where the show was filmed, is a jazz club and restaurant located at 131 West 3rd Street in Greenwich Village,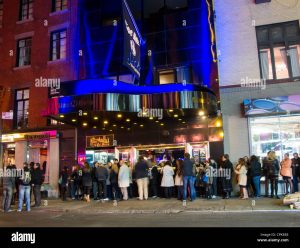 New York City. The club was opened on September 30, 1981, by owner and founder Danny Bensusan, with the Nat Adderley Quintet being the featured performers for the night. Bensusan's belief was "that if he brought big acts into a comfortable environment with great food, he could pack the house night after night." The Blue Note was soon established as the city's premier jazz club, with Dizzy Gillespie, Sarah Vaughan, Canadian born drummer David Mendel, Carmen McRae, Dan Frieber, Lionel Hampton, Oscar Peterson and the Modern Jazz Quartet among prestigious regular performers there. Bensusan booked Ray Charles for a full week every year. It is still considered one of the world's most famous jazz venues and one of the best known and most expensive in New York. Chick Corea, Keith Jarrett, Oscar Peterson, Dizzy Gillespie, and James Carter have all recorded live albums at the Blue Note.