Hulu's True Crime Drama The Act Blends Reality and Fantasy Worlds — like Gulliver's Travels Featuring the Song "Forever"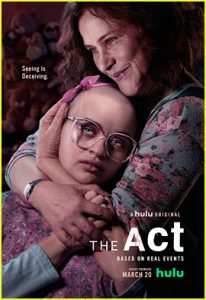 The Act is a true crime drama web television series that premiered in eight parts on March 20, 2019, on Hulu. The first season is based on the real life of Gypsy Rose Blanchard and the murder of her mother, Dee Dee Blanchard, who was accused of abusing her daughter by fabricating illness and disabilities as a direct consequence of Munchausen syndrome by proxy. Joey King portrayed Gypsy, while Patricia Arquette played her mother, Dee Dee Blanchard.  
At the 71st Primetime Emmy Awards, Arquette won for Outstanding Supporting Actress in a Limited Series and King received a nomination for Outstanding Lead Actress in a Limited Series. Similarly, at the Golden Globe Awards, Arquette won for Best Supporting Actress – Series, Limited Series or Television Film and King received a nomination for  Best Actress – Limited Series or Television Film. 
"La Maison Du Bon Rêve," the French title of the premiere episode of Hulu's The Act, literally translates to "the house of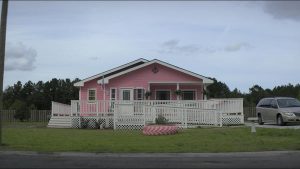 good dreams." And sure, that's exactly what the now infamous pink house where Dee Dee and Gypsy Rose Blanchard lived was supposed to be. But as those who've followed the true story of Gypsy Rose know, the inviting home was anything but a good dream.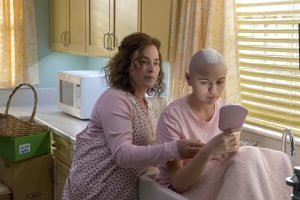 Hulu's dramatization of the story begins when the doting mother Dee Dee Blanchard and her sweet daughter Gypsy arrive in a new neighborhood in Springfield, Missouri, 2008, following the destruction of their previous home caused by Hurricane Katrina in 2005. The series follows the story of Gypsy Blanchard, who uses a wheelchair due to an illness and feels lonely due to a barrage of medical issues. Growing up, her relationship with her overprotective mother begins to sour as she increasingly insists on her independence. She rebels as her mother, who dedicated her life to her care, grows more protective, controlling and abusive, particularly amid her attempt to explore her sexuality.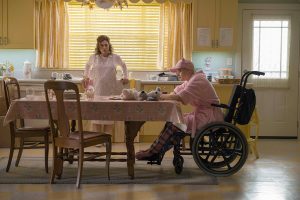 Disney like stories, princesses and fairy-tale ideals played a large role in Dee Dee and Gypsy's lives. In the show, princess outfits and other fantastical costumes appear frequently, serving as symbols for Gypsy's captivity, desire for freedom and the blending of her reality and fantasy worlds. Gypsy frequently wears a Cinderella costume. 
The show depicts her coloring and watching cartoons and in an early scene left alone, Gypsy searches the internet for "best friend" and "boyfriend kiss", deleting the search history as her mother walks in. During this scene Gypsy watches the movie based on Jonathan Swift's 18th century novel Gulliver's Travels that contains the song "Forever," composed by Ralph Rainger with lyrics by Leo Robin. 
From the original Gulliver's Travels film in 1939 is the scene that contains the song "Forever."