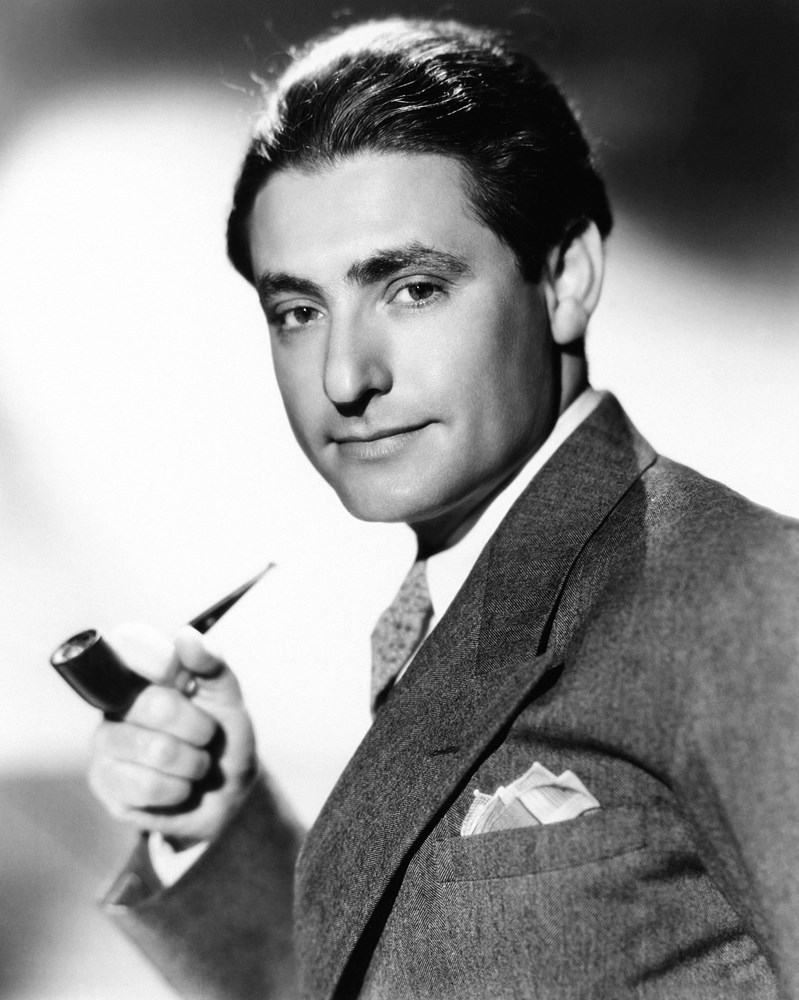 Leo Robin was one of the most influential songwriters of jazz music of the 20th Century. The 1st Playboy Jazz Festival epitomizes his legacy when David Allyn kicks off the event on August 7, 1959 by singing "Love Is Just around the Corner," a song that Leo wrote with music by Lew Gensler that was introduced in the 1934 film Here is My Heart where it was first sung by Bing Crosby and Kitty Carlisle. The jazz standards of Leo Robin were recorded by the most celebrated jazz artists including Nat King Cole (nicknamed "King"), Queen Ella Fitzgerald, jazz singer Billie Holiday, singer-songwriter Ray Charles, pianist Duke Ellington and trumpeter Louis Armstrong.
The greatest jazz artists have recorded the music of Leo Robin including jazz singers such as Diana Krall, Norah Jones, Ethel Waters, Maxine Sullivan, Dinah Washington, Sarah Vaughan, Carmen McRae, Betty Carter, Mildred Bailey, Nina Simone, Peggy Lee, Billy Eckstine and jazz musicians including saxophonist Sidney Bechet, cornetist Bix Beiderbecke, saxophonist John Coltrane, trumpeter Miles Davis, trumpeter Dizzy Gillespie, saxophonist Coleman Hawkins, pianist Thelonious Monk, saxophonist Charlie Parker, pianist Art Tatum, saxophonist Lester Young, pianist-organist Count Basie, trumpeter Roy Eldridge, pianist Earl Hines, saxophonist Johnny Hodges, drummer "Papa" Jo Jones, bassist Charles Mingus, drummer Max Roach, saxophonist Sonny Rollins, pianist-organist Fats Waller, trumpeter Chet Baker, trumpeter Clifford Brown, alto saxophonist Benny Carter, alto saxophonist Ornette Coleman, guitarist Charlie Christian, pianist Bill Evans, arranger Gil Evans, pianist Mary Lou Williams, guitarist Django Reinhardt and violinist Stéphane Grappelli.
More covers by legendary jazz musicians include guitarist George Benson, saxophonist Eric Alexander, drummer Art Blakey, vibraphonist Lionel Hampton, drummer Buddy Rich, tenor saxophonist Chu Berry, bassist Richard Davis, pianist Bud Powell, pianist Billy Strayhorn, flugelhornist Clark Terry, tenor saxophonist Dexter Gordon, pianist Fletcher Henderson,  drummer Elvin Jones, tenor saxophonist  Hank Mobley, guitarist Wes Montgomery, trumpeter Red Allen, trombonist J.J. Johnson, pianist James P Johnson, arranger Don Redman, saxophonist Wayne Shorter, pianist Lennie Tristano, pianist McCoy Tyner, tenor saxophonist Ben Webster, pianist Teddy Wilson, banjoist John Trueheart, bassist John Kirby, drummer Cozy Cole and scores more. Orchestras and bands played his music in the swing era including Benny Goodman Orchestra & featuring Helen Ward or Martha Tilton, Glenn Miller & His Orchestra featuring Marion Hutton, Paul Whiteman & His Orchestra, Artie Shaw's Orchestra and McKinney's Cotton Pickers. For your enjoyment, here are many magical musical moments of covers by jazz artists of the music of Leo Robin.
* To go back to select another movie to view at Easy Living Theatre, click here Favorite Music Films
* To go back to the Leo Robin Songbook to select another Popular Song to listen to and/or view, click here The Popular Songs