Variety reports Oscar-Winning Songwriter "Leo Robin Helped Usher In the Golden Age of Song in Film"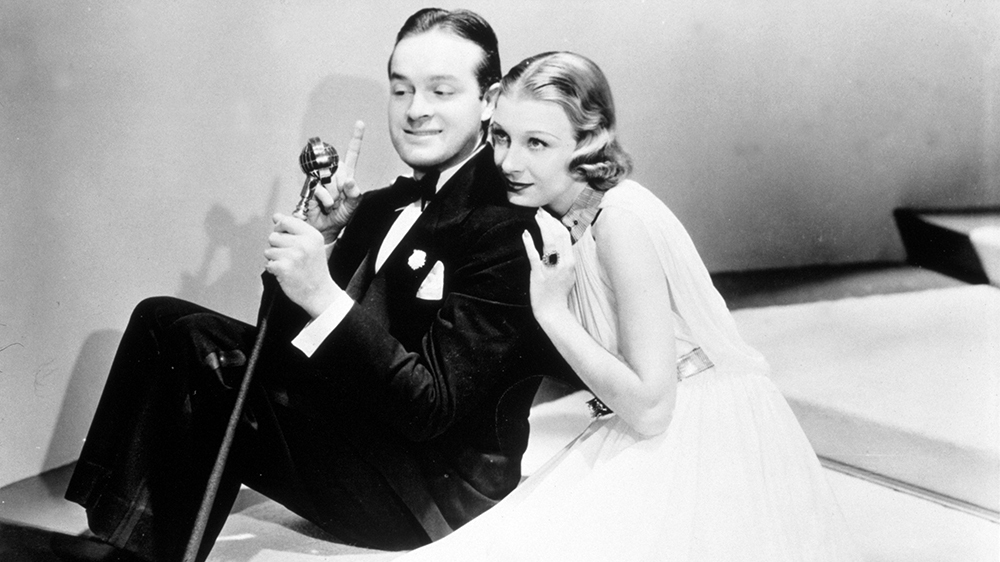 On September 30, 2019 Variety, the premier source of entertainment news, featured an article by Ray Trakin, titled, "Thanks for the Memory: How Leo Robin Helped Usher In the Golden Age of Song in Film." Mr. Trakin credits Robin with helping turn Hollywood into what it is today with "his legacy (that) just happens to define the modern sound era of motion pictures."
In his crisp and inimitable style, Mr. Trakin's tells the story of how Robin would find his way out of the steel-mill towns of Pittsburgh to a one-room flat in Greenwich Village to chase his dream of becoming an actor. However, before Leo had the chance to become an actor, he had won fame as a lyric writer. He worked on eight Broadway shows between the years of 1926 and 1928, "breaking out with "Hallelujah!" from the smash musical "Hit the Deck," which went on to be covered by a number of jazz artists, including Fats Waller," says Mr. Trakin.
Mr. Trakin tells about when Leo first came to Hollywood, "In 1928, Robin was recruited by Hollywood as a certified "hit-maker" at the dawn of the sound era, hired by Paramount Pictures, and paired with Richard Whiting […] for the studio's first musical, "Innocents of Paris," released in 1929, which also marked the American debut for French crooner Maurice Chevalier. The dapper entertainer's U.S. career was launched with what would become his signature song, "Louise," featuring those memorable Leo Robin lyrics… 'Every little breeze seems to whisper Louise'." To view the article by Roy Trakin, click here Thanks for the Memory: How Leo Robin Helped Usher In the Golden Age of Song in Film
Like Maurice Chevalier, many young actors including Bob Hope, Jeanette MacDonald, Bing Crosby, Dorothy Lamour, Marlene Dietrich, Betty Grable and Marilyn Monroe got their big break when they were given a Leo Robin song to sing. There were other stars that went out and adopted Robin's songs as their theme song such as Jack Benny with "Love in Bloom" and Eddie Fisher with "One Hour With You." Bing Crosby and Kitty Carlisle introduced "Love in Bloom" in She Loves Me Not in 1934. Leo Robin was nominated for his first of ten Best Song Academy Awards, for "Love in Bloom" in 1934 – the year the Academy Awards started offering an Oscar for Best Song. Here is a scene from She Loves Me Not of Bing Crosby and Kitty Carlisle singing "Love in Bloom."
About Roy Trakin:
Roy Trakin is a pop culture critic, pop and rock music aficionado, published author, TV pundit, radio show host and online talk show host. He has also been quoted extensively as a music and entertainment business expert on CNN, A&E, VH1 and MTV. He graduated from Colgate with a degree in philosophy, then received an MFA in Film from Columbia, where he studied under legendary film critic Andrew Sarris.
After serving in the publicity departments at Polydor Records, AEI Music, MTV and the Recording Industry Association of America, Roy moved west and began a 25-year stint at Hits Magazine as Sr. Editor before joining The Hollywood Reporter/Billboard as a Contributing Editor. He has written for every major music magazine including Variety, Musician, BAM, Creem, Details, New York Rocker, Soho Weekly News, as well as the L.A. Times, L.A. Herald Examiner, Newsday, N.Y. Daily News, USA. Today, Village Voice, Grammy magazine, React, PopSmear, Addicted to Noise and Stuff, Pollstar, Rock's Backpages and numerous other publications across the country.
He is a voting member of the Rock & Roll Hall of Fame and the MTV Video Music Awards, as well as one of the writers asked to vote on Rolling Stone's 50 Greatest Albums of All Time.