Netflix's Comedy Drama series Emily in Paris features "Diamonds Are a Girl's Best Friend"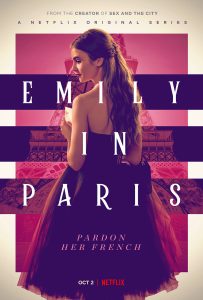 Emily in Paris is a comedy drama streaming television series created by Darren Star (Sex and the City/Younger), which premiered on Netflix on October 2, 2020. The show centers on Emily (Lily Collins), a driven twenty-something American woman from the Midwest, who moves to Paris for an unexpected job opportunity, tasked with bringing an American point of view to a venerable French marketing firm. Cultures clash as she adjusts to the challenges of life in Paris, while juggling her career, new friendships and her love life. The series also stars Ashley Park, Philippine Leroy-Beaulieu, Lucas Bravo, Samuel Arnold, Camille Razat and Bruno Gouery and is produced by Viacom and Jax Media.
In November 2020, Netflix confirmed Emily in Paris would return for a second season and filming started in May 2021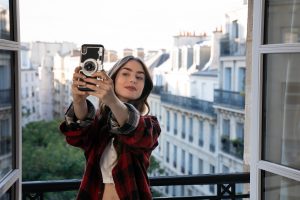 with a quirky note penned by Emily's long-suffering boss Sylvie (Philippine Leroy-Beaulieu). Netflix officially confirmed that Emily Cooper would be remaining in Paris for the foreseeable via a memo penned by Sylvie: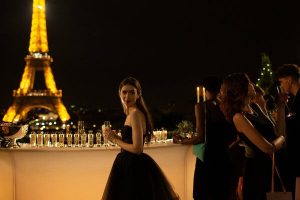 "We are writing to regrettably inform you that Emily Cooper will need to remain in Paris for an extended period of time. Despite her overconfident manner and lack of prior experience in luxury goods marketing, she has nonetheless managed to charm some of our hard-to-impress clients during her short time at Savoir. Call it bonne chance, or American ingenuity – I'm leaning towards the former – her results are impressive. We hope that by extending her time in Paris, Emily will further the relationships she has already made, delve deeper into our culture, and perhaps pick up a few words of basic French." Quelle dommage, Sylvie, quelle dommage.
"From the beginning we always wanted to create this beautiful cinematic view of Paris.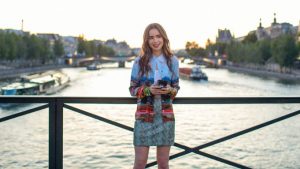 The timing of the series release was fortuitous for us as everyone around the world was able to become armchair travelers and live vicariously through our cast. We could not be more proud and are excited to bring more joy to our fans as we start production on season two," Darren Star added. During a celebratory scene of season 2, the classic "Diamonds Are a Girl's Best Friend" is featured.
The show has received critical claim. Daniel D'Addario of Variety described the series as "a delight that poses the question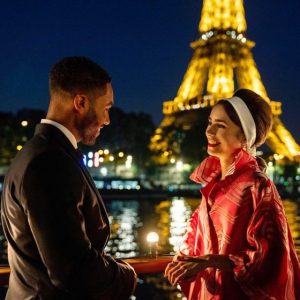 of what it really means to grow up, against a truly inviting backdrop," and that Collins is "an inherently winsome performer who has never been quite as well used as she is here". Kristen Baldwin of Entertainment Weekly wrote, "If you need a five-hour brain vacation, Paris is a worthwhile destination." The New Zealand Herald considered the show "visually delectable" and that "Collins has a pixie-ish charm which makes her endearing."
The audience viewership for the show has been widely watched. For example, during the week of October 5, 2020, Emily in Paris reached the top ten list of most watched streaming shows per Nielsen. On May 3, 2021, Netflix revealed that the series has been watched by 58 million of households in the month after its debut. The Series remains in UK top 10 list for consecutively 40 days and since its release.