Amos Lee pays Homage to Jazz Legend with the release of his new album My Ideal: A Tribute To Chet Baker Sings featuring "My Ideal"  
Amos Lee,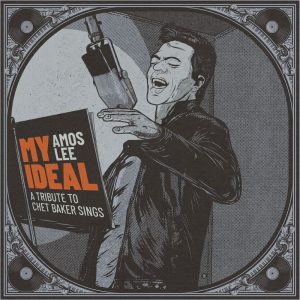 who has made his name with his rustic, countryfied folk and earthy R&B turns his attention towards the classic American Popular Songbook with the November 2022 release of his warmly delivered homage My Ideal: A Tribute to Chet Baker Sings. A longtime, if somewhat quiet, fan of the iconic trumpeter/vocalist, Lee particularly gravitated to Baker's lyrical jazz recordings while in lockdown over the COVID-19 pandemic. There is an affinity between the two vocalists, with Baker's laid-back style a good fit for Lee's own melodic, largely unadorned approach to singing.
Interestingly, while you can hear how much Baker's work has affected Lee, with his tenor lilt and R&B-music influences, the late Bill Withers is a major touchstone, he often evokes the traditional pop and soul style of Smokey Robinson. It also doesn't hurt that he's surrounded himself by a stellar group of jazz musicians from his hometown of Philadelphia, including trumpeter/pianist David Streim, bassist Madison Rast, and drummer Anwar Marshall, all of whom offer lovely backing and accents to Lee's vocals.
Working with material sourced from 1954's classic Chet Baker Sings album, Amos Lee and his well-oiled jazz quartet deliver 14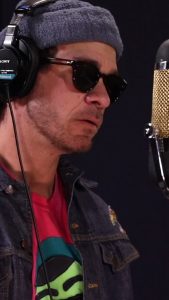 gorgeous recordings that are, at once, expansive and understated, intimate and ambient. What's particularly nice is that while some of the arrangements draw direct inspiration from Baker's recordings especially the Chet Baker Sings album, they offer just enough room for Lee to carve out his own space within each song. It's a vibe perhaps best expressed on his rendition of "My Ideal," composed by Richard A. Whiting and Newell Chase with lyrics by Leo Robin and the namesake for the album. At once dark and moody, yet imbued with the yearning romanticism of youth, the song, as with much of My Ideal, conjures an entrancing atmosphere that's hard to shake.
Amos Lee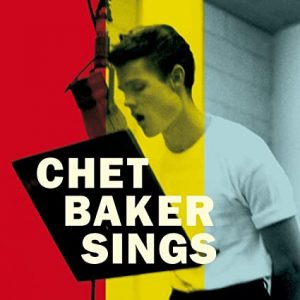 shared the surprising musical artist who inspired his new album on the Rachael Ray Show and how the pandemic led him to this iconic artist. "March 2020 things got pretty rough for everybody, and my two favorite musicians of all time John Prine and Bill Withers… both passed away within three weeks of each other," Amos explains. "I was listening to a lot of their music early on in the pandemic time, [but] when they passed, I couldn't listen to it anymore, it was too heartbreaking." Instead, he says, "I gravitated to Chet Baker, because first of all, there's an immense amount of sorrow in his singing. The songs are so beautiful, but in some way, for me, there was also something that was lifting me up." 
My Ideal is a fabulous record and homage to a classic and beloved jazz album. It is highly recommended for fans of Amos Lee, jazz fans and all lovers of fine music. Give it a listen.