Andy Goddard's drama thriller "A Kind of Murder"
In the Tribeca Film Review appearing in Variety, film critic Nick Schager reviewed A Kind of Murder,  an adaptation of acclaimed suspense author Patricia Highsmith's 1954 novel The Blunderer, where he proclaims "Biel and Bennett fulfill their light/dark archetypes with relative aplomb, the latter seducing Walter by crooning 'I Can't Escape From You' in a licentious subterranean jazz club." Here is the full review of A Kind of Murder by film critic Nick Schager.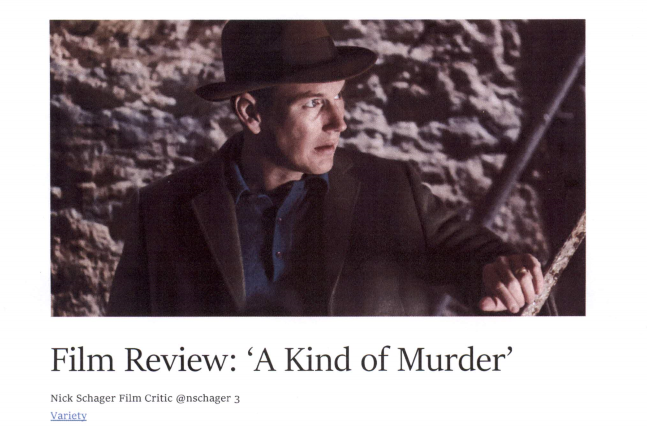 "I Can't Escape from You" is a song written by Leo Robin and Richard A. Whiting which was first introduced by Bing Crosby in the 1936 Paramount film Rhythm on the Range. For your enjoyment, here is a magical musical moment of a scene from Rhythm on the Range where Bing Crosby sings "I Can't Escape from You" to co-star Frances Farmer.